Today I tested Autodesk Photofly, a lab-project to automatically create 3d scenes out of a set of photos. I wasn't very confident before my colleague Bernd and I started but I wanted to build my own opionon about the system. My car was choosen to be the test object and I have to admit that I'm very impressed about the result.
Due to the bad weather conditions we have to hurry taking the pictures and only made 38 pictures of my car. After waiting for the pre-processing to finish, I was able to define the animation path for the 3d video (1080p!) of my car.
Here are some screenshots out of the video: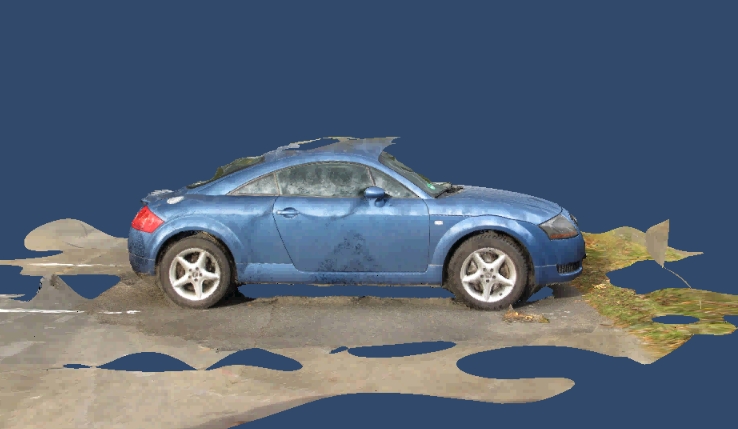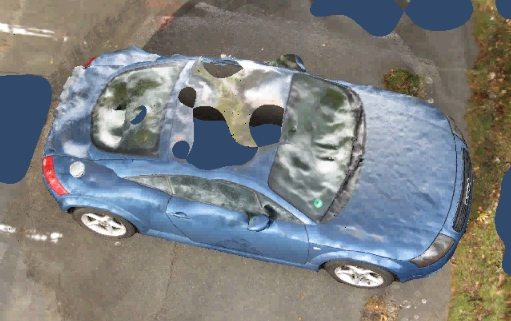 If one look at the roof and the front window one may assume a recent traffic accident, but this is certainly due to the poor amount of photos taken from the roof of the car.
All in all the result is very impressive and if we put a bit more time in taking more pictures I am pretty sure that the result would be much better.
Conclusion: Autodesk Photofly - thumbs-up!